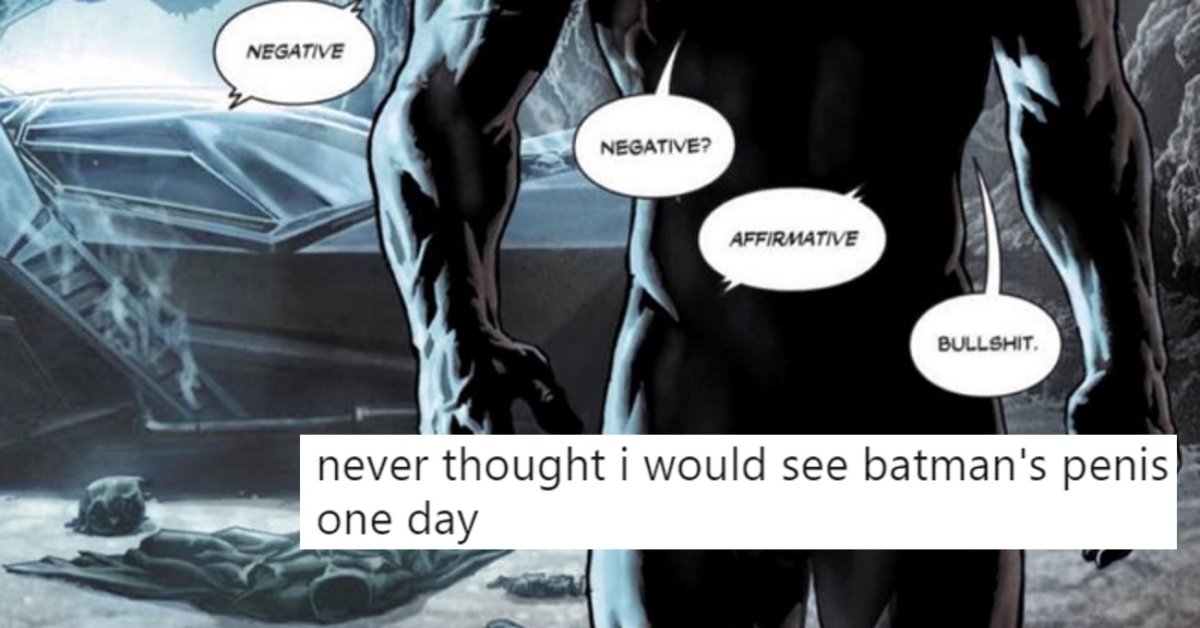 Pink News' Photo
Batman's "bat" won't be shown
by Nathan'ette Burdine: September 26, 2018
Tweet
TWEET ALL ABOUT IT! TWEET ALL ABOUT IT! TWEET ALL ABOUT IT! Batman's "bat" will not be shown! The folks over at DC Comic have decided that it is not a good idea to show Batsey's front and back.
According to
The Hollywood Reporter folks
, the DC Comic folks concluded it just wasn't cool to show Batsey's "talley wacky" because "the nudity did not add to the story and would be removed in future printings."
Hahaha, the DC Comic folks are funny! They think they're slick! They know they added Batsey's "bat" within the story line involving a computer scan of his whole body in order to test the waters to see how far they could go with folks!
The DC Comic folks were like, "Hey, we'll just T-S-A this thing to get folks use to it." T-S-A- they did and folks just D-N-L it. Folks were like, "Ew, that's nasty."
Batsey's front and back is just, well, something folks don't want to see. And the DC Comic folks would have save themselves a considerable amount of time, money, paper, and bandwidth if they had used their common sense to figure out that Batman letting it all hang out is not what folks think he is all about.
comments powered by

Disqus