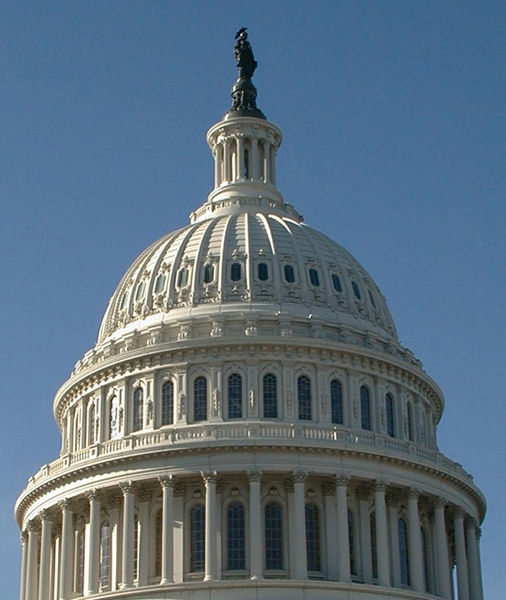 Capitol Dome
Congress did vote to keep the
government open six days
before Thanksgiving
by Nathan'ette Burdine: November 15, 2019
Tweet
During the last week of September, Congress did some good when they voted to keep the government open six days before Thanksgiving.

The government was supposed to shutdown on October 1. But, it didn't. And the government didn't shutdown because the House got up and voted 301 to 123 to keep it open with the Senate voting 81 yeas to 16 nays to keep it open.

As to be expected, the president signed the bill (The Continuing Resolution (CR), H.R. 4378 Continuing Appropriations Act, 2020, and Health Extenders Act of 2019) because he doesn't want to go through that whole mess he put himself through this year when he didn't sign the government funding bill back in December 2018; which led to the longest government shutdown ever.

Plus, I don't think the president wants the government to be shutting down during a presidential election year. It just wouldn't look right or be good for his continuing employment as the 45th president of the United States if he had two government shutdowns in one year. That's a sure way to get yourself fired from your job as the president of the United States.

I can just hear the Democrats, now. "Unemployment rate is 3.5 percent. But with the government shutdown, you all don't have any cents to make dollars in order to pay your bills. That's the Washington Swamp that the president promised to clean up but has, instead, murky up even more."

The good news is there will be no murkiness for federal employees and contractors who depend on those federal checks. Temporary Assistance for Needy Families (TAM), and funding to farmers whose pockets have been hit hard by that unnecessary trade war with China that you all know who started are among those who will receive funding as a result of the bill becoming law .

Oh yeah, before I forget, the bill was sponsored by Rep. Nita Lowey (D-NY), who is also the chairwoman of the Committee on Appropriations and who'll be calling it quits at the end of her term next year.

Before y'all start cussing me out and writing LMFAO, SMH, and WTF about me giving credit to the honorable men and women in Congress for doing their job, just know that they should be recognized when they get up and do. Because in this political environment, doing is just something that neither the president or Congress tend to do.
More
Stories
comments powered by

Disqus