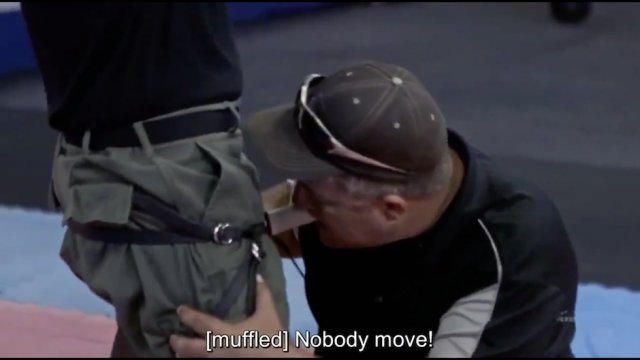 The Hill's Photo
The Hill tweeted out a picture
of a man giving a dildo a blowjob
by Nathan'ette Burdine: August 19, 2018
Tweet
I never thought the day would come when I would look up and see on my Twitter feed a picture from
The Hill
with a grown man giving a blowjob to a dildo. But it happened.
Under the headline, "Sacha Baron Cohen Tricks Pro-Gun Group Leader Into Putting Sex Toy In His Mouth," was a picture of that "pro-gun group leader" on his knees sucking on that lightly colored dildo like it was a lollipop.
Boooyyy, I tell ya, that fella looked like a pro. He could put Stormy Daniels to shame the way he was sucking on that plastic dingle ling.
Full disclosure, I've never, never, never, ever have seen any of Ms. Stormy Daniels' work.
Having said that, I have heard that she is superb at how she works, what she works, on who she works it on.
And just going on what I've heard, it looks like that "pro-gun group leader" will give ol' Stormy girl there a run for her money.
Dan Roberts is the name of that "pro-gun group leader" who is seen sucking on that plastic dingle ling.
Roberts is the president of the Youth Shooters of America. And Baron was teaching him how to handle a terrorist.
Y'all know Sacha Baron. He makes his money by messing with folks, which is what he was doing with Roberts.
I haven't seen Baron's show
Who Is America
because I don't have Showtime. But I know Baron from
The Dictator
. I also saw him with my main man Will Ferrell in
Anchorman II
.
So I know how Baron does. I know his game. That's why I laughed out my sides when I heard he did the same thing to Joe Arapaio who told Baron that he would give Donald "PP" John Trump Sr. "brain" if he asked him to.
Just like Arapaio, Roberts doesn't mind giving "brain" as a form of service.
The Hill
folks say that Roberts got down on his knees in front of Baron who was wearing the strap on and let these words come flying out of his mouth, "…drop your weapons. My mouth is big enough for two of these." I tell ya, "That there is a talented man."
He can take two in his mouth at a time. Can't no whore compete with that.
comments powered by

Disqus