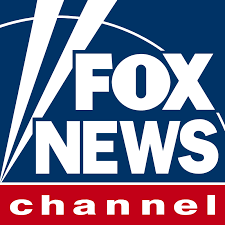 Fox News logo
Fox News has to pay $1 million in
fines for sexual harassment
by Nathan'ette Burdine: July 27, 2021
Tweet
Welp, due to Fox News' history of protecting sexual harassers and retaliators,
Fox News
had to pony up $1 million to the New York City Commission on Human Rights.
Back in 2017 when the allegations came out about Fox News former chairman and CEO Roger Ailes using his position to put women in uncompromising positions in order to move up to better positions at FOX, the NYC Commission on Human Rights decided they better look into the matter.
During the 4-year long investigation of looking into the matter, the commission found that there were several things which, according to the
Associated Press folks
, included "rampant abuse" and "willful and wanton" violations of the rules pertaining to sexual harassment and retaliation that were the matter with Fox News.
Roger Ailes had 20+ years of building up a good case for the commission to hit the news agency with the $1 million fine that includes four major penalties that cost the network $250,000 each.
For their part, Fox News is owning up to Roger Ailes' faults. The
folks over at the Associated Press
quoted a Fox News statement as saying, "We are pleased to reach an amicable resolution of this legacy matter. Fox News Media has already been in full compliance across the board, but cooperated with the New York City Commission on Human Rights to continue enacting extensive preventive measures against all forms of discrimination and harassment."
Fox News' employees
will undergo anti-harassment training and they will be allowed to skip arbitration if they file a complaint on the basis of violations under laws pertaining to human rights.
Mind you, now, the new agreement between the
New York City Commission on Human Rights and Fox News
only applies to Fox News employees who work in the state of New York.
Therefore, if you are a Fox News employee in any of the other 49 states, the district, or territories, then you will need to consult with a lawyer about your legal options concerning any harassment or retaliation that you may experience at the news company that has a 20 plus year history of harassing and retaliating against employees.
More
Stories
comments powered by

Disqus