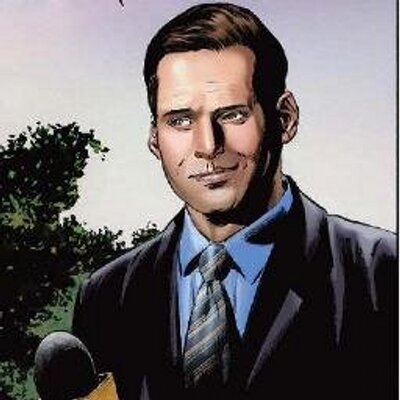 John Berman's Twitter photo
Ha, CNN's John Berman said bitch on TV!!!
by Nathan'ette Burdine: January 5, 2018
Tweet
Ha, CNN's respected news anchor John Berman said the word bitch on TV this morning!!!

In fairness to ol' Berman there, he was quoting from Michael Wolff's new book Fire and Fury: Inside the Trump White House, which Donald Trump has helped to sell out at stores.

John Berman was telling folks about how overjoyed Steve Bannon was that Ivanka Trump wasn't able to convince her father to keep the U.S. in the Paris Climate Accord.

Berman read the following quote from Wolff's book, "It was likewise the move that Ivanka Trump had campaigned hardest against in the White House. 'Score,' said Bannon. 'The bitch is dead.'"

This is funny because it is not often that a respected reporter says bitch on TV.

Sure, we'll hear them say the b-word or bleep, but rarely do we get to hear one of them say bitch.

Now, over there on Comedy Central, Trevor Noah and them don't mind saying bitch.

But hey, they aren't respected reporters. They are respected fake reporters. So, you get the point.

I hope more reporters will take Berman's lead and just say the word bitch as well as other curse words.

We won't be mad at them just as long as they do it within the context of their reporting like ol' Berman there did.
comments powered by

Disqus