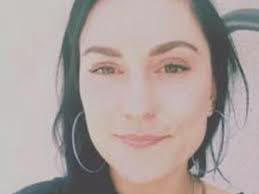 Kolby Story
Kolby Story's remains were found
in the Ballona Wetlands Ecological
Reserve after a 7 month search
by Nathan'ette Burdine: July 27, 2021
Tweet
The seven month search for
32-year-old Kolby Story
came to an end on July 16, 2021, after a search team that included her family, friends, and the local and state police found her remains in the Ballona Wetlands Ecological Reserve.
Kolby Story
went missing during the early morning hours of Monday morning, December 7, 2020, while she was on her way back home to Mar Vista from her trip to the beach in Venice Beach.
She would have left sooner if she hadn't lost
her keys
on the beach. And as many of y'all know, finding anything on the beach, let alone keys, is like looking for an iPhone in a forest. It's almost impossible to do.
What do we do when something is impossible for us to do?! We increase our chances of doing the impossible by getting help which is what Kolby Story did.
Kolby Story
called her friend who then drove down to the beach, got out of the car, and walked down to where Kolby Story was standing. As soon as the friend's feet touched down on the sand, the two began their search for Story's keys.
The two friends walked the beach, looked down at their feet, and into the little pebbles of sand for some hours before they spotted Story's keys.
A sigh of relief came over the two. Finally, they both can go home and get some rest. The two friends said bye and then went on their way. One friend made it home, but the other did not.
Sometime during the early morning drive back to her home in Mar Vista,
Kolby Story
ran into trouble. Someone found some of
her personal belongings
at a homeless site in Venice.
Her car
, which had a flat tire, had set out in a parking lot near a Ralphs Grocery Store in Marina del Rey so long to the point that a towing company was called in to haul the car off to an impound lot.
And with all the cameras on the phones, attached to store buildings, and in the traffic lights, someone would think a suspect would have emerged. But unh-unh. It is as if a phantom criminal committed the crime. No face! No figure! No voice! No Shadow! No nothing! Just ghost!
The police are asking the public to call the
LAPD's Robbery-Homicide Division at 213-486-6890
with any information they may have pertaining to the criminal who appears to have left no trace of evidence behind.
More
Stories
comments powered by

Disqus