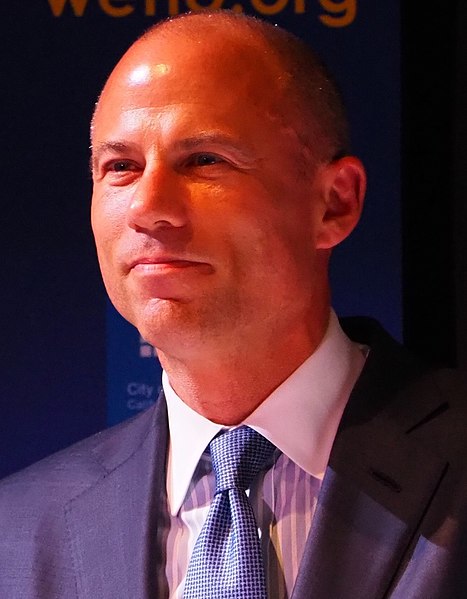 Luke Harold's photo CC0 1.0
Michael Avenatti says Michael
Cohen wants to drop the Stormy
Daniels hush money agreement
to help Donald Trump
by Nathan'ette Burdine: September 10, 2018
Tweet
Stephanie Clifford's, aka Stormy Daniels, lawyer Michael Avenatti says nuh-uh to Donald Trump's former fixer Michael Cohen's offer to rip up the hush money agreement he got into with Daniels during the 2016 Presidential Race in return for the $130,000 Cohen needs in order to go towards all of those legal bills he's racked up for being Trump's fixer.

Avenatti is going around telling folks that he won't let Daniels give Cohen a copper cent because all Cohen is really trying to do is get his money back as well as to help Trump not have to do what he has to do in the Summer Zervos case, which is to answer deposition questions.

Here's what Michael Avenatti said to CNNer Chris Cuomo, "We offered to do that, uh, very early on in the case. Uh, and they refuse. I mean they told us to go pound sound which I think will go down as one of the worse litigation decisions in modern history by uh Michael Cohen and Donald Trump; this decision to basically turn down our offer some six months ago."

Well now, Cohen is "pounding sand" and begging Peter to pay Paul and praying to Jesus that they forgive it all.

Cohen has spent all of his little nickels and dimes paying lawyers to get him the best possible deal he can get.

A deal which may include him spending more than the 14 days former Trump Campaign Staffer George Papadopoulos will spend in jail for lying to the FBI about his Russian connections.

Papadopoulos will also have to wear an ankle bracelet for one year and pay a $9,500.00 fine for his crime.

Unlike Papadopoulos, Cohen has IRS problems. Cohen created that shell company, Essential Consultants, in order to hide millions of dollars that Uncle Sam says is due to him.

The one thing I know about the IRS is that they don't like for folks to treat their money like treasure by burying it in a foreign bank. That usually gets the guilty party one of those 5 to 10 sentences. So yeah, Avenatti may be on to something.

Unfortunately for Cohen though, we have a federalist system; meaning separation of powers.

Therefore, although Trump can pardon his federal crimes, he won't be able to pardon the state crimes; which New York Attorney General Barbara Underwood is expected to charge Cohen with.

Oh well, sucks for Cohen!
comments powered by

Disqus