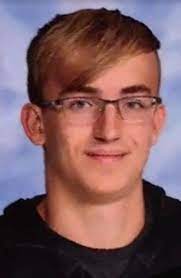 Nathaniel Veltman
Nathaniel Veltman told a cab driver
to call the police after he killed
four Muslims in London, Ontario
by Nathan'ette Burdine: June 10, 2021
Tweet
Yellow London Taxi President Hasan Savehilaghi told The Canadian Press folks
that after 20-year-old Nathaniel Veltman used his black pickup truck to run down and kill four members of a Pakistanis Muslim family who were out enjoying the night air in London, Ontario, he pulled up behind a Yellow London Taxi cab driver and yelled to him to call the police.
"He yelled at our colleague to call police because he had killed somebody," is what
Hasan Savehilaghi said to The Canadian Press folks
.
The
bodies that Nathaniel Veltman killed
belong to 74-year-old Talat Afzaal, 46-year-old Salman Afzaal, 44-year-old Madiha Salman, and 15-year-old Yumna Afzaal. The youngest member of the family,
9-year-old Fayez Afzaal
, was critically injured during the attack.
At first, the cab driver didn't take Nathaniel Veltman seriously. There
Nathaniel Veltman
was, standing before the cab driver, with a military helmet covering his head and a bullet proof vest covering his chest looking like he was one of the ones "Who Flew Over the Cuckoo Nest." And the last thing the cab driver needed was to become a member of a crazy bird's show.
So the
cab driver
just let Nathaniel Veltman fuss and cuss up a storm until he, the cab driver, looked down at the front end of the truck and saw a pool of blood dripping all over the ground.
After seeing that Nathaniel Veltman was crazy in all the wrong ways, the
cab driver
dialed 9-1-1 and told the police that he had this fella standing before him, decked out in military gear, ranting and raving, in front of a truck with what appears to be human blood dripping from it.
The police got there and saw all the evidence of a crime having been committed. They saw that the front end of the truck was all messed up, blood was dripping everywhere, and a swastika T-Shirt was under Nathaniel Veltman's bullet proof vest.
It didn't bother Nathaniel Veltman that he was standing there with all of the evidence the police needed in order for the
prosecuting attorney
to charge him with four counts of murder and one count of attempted murder.
"He was laughing the entire time and he was chanting something, and asked the taxi driver to record arrest and 'make a movie of him,'" is what
Hasan Savehilaghi said to The Canadian Press folks
.
Due to Nathaniel Veltman wearing his swastika apparel to his killing of four human beings who were of the Islamic faith, he quickly satisfied all the requirements of his crime getting the not so good honor of being classified as a hate crime.
There are those of you who are wondering what exactly happened to make this Y2K baby have so much heart in his heart. Well, the police are wondering the same thing.
Unlike other Kray Kray Kray babies whose hate stains can be found on-line and off-line,
the police
haven't found anything on-line or off-line that would have alerted them to Nathaniel Veltman being a deadly hater.
And folks, that there, Nathaniel Veltman flying under the radar, is a serious problem for the police because it says there are many "shadow haters" out there like him who go undetected and by time the police do detect them, it's too late.
More
Stories
comments powered by

Disqus