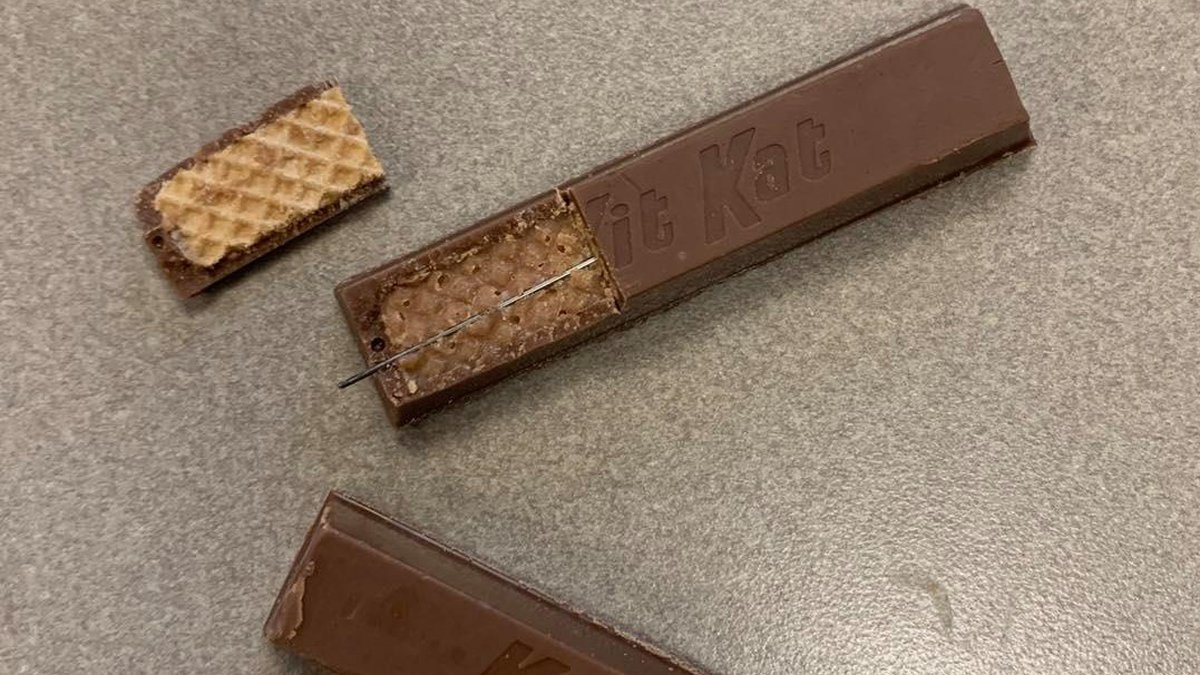 Sewing needle in a Kit Kat candy bar
Parents found needles in their kids'
Halloween candy
by Nathan'ette Burdine: November 2, 2021
Tweet
It looks like some humans living in
East Greenbush, New York
, and
Fostoria, Ohio
, were looking at Syfy's Chucky series in order to get ideas on how to play cruel tricks on kids during Halloween.
The idea they came up with is to put something sharp in the candy. Chucky put razors in the apples, and these real life humans decided they'd put needles in Kit Kat and Twix candy bars.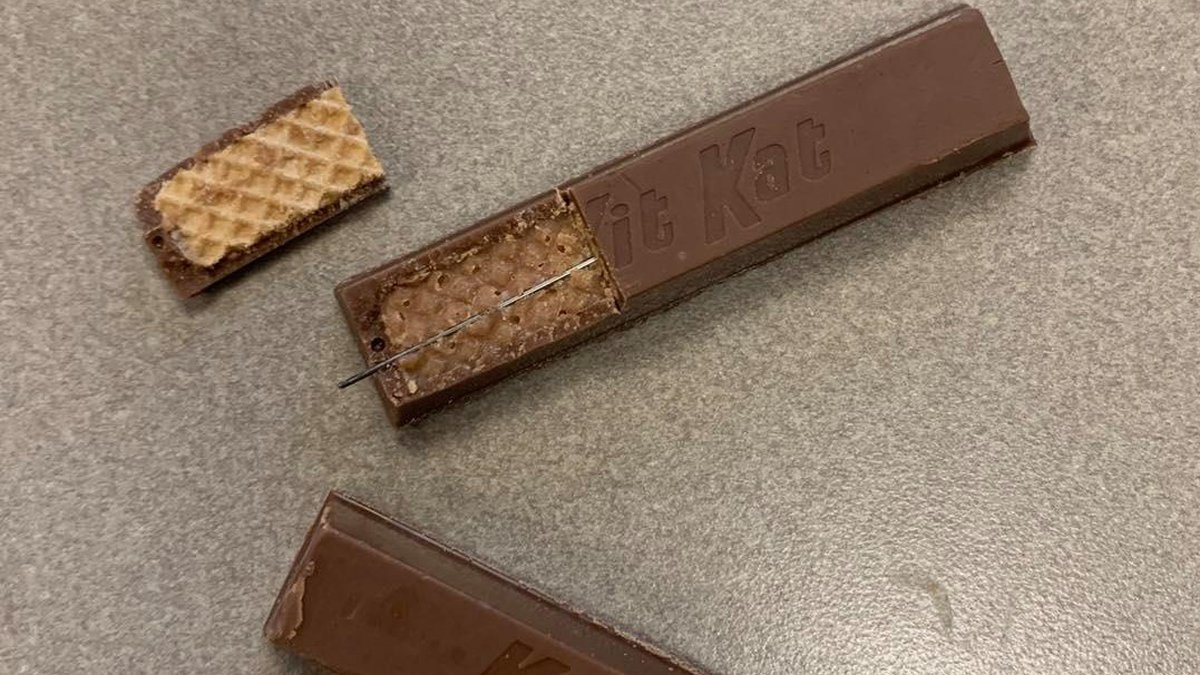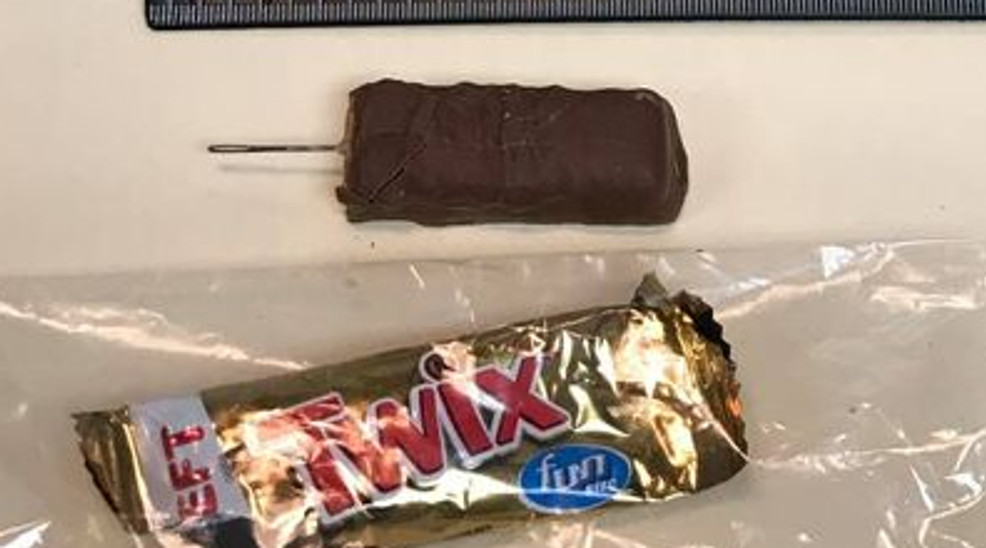 The
human or humans in Fostoria, Ohio
, placed sewing needles in two Kit Kat candy bars, while the
human or humans in East Greenbush, New York
, put a needle in the Twix candy bar.
"Why would anyone do this? We've all heard of these types of things happening, but to actually have someone do this in our community is truly disturbing!" is what
Debra Dolan of FOX 19 NOW
quoted the Fostoria Police Department as saying on their Facebook, now Meta, page.
In order to put the parents at ease and not worry about whether they'll wake up to their little ones saying, "My tummy hurts," the
local hospital
is offering to do free X-rays on all the kids' candy in order to make sure the human or humans didn't place any sewing needles or other sharp objects in the candy.
Over in
East Greenbush, New York
, a 14-year-old found a needle in his or her Twix candy bar. The
police
say that although it is currently the only case they know of, they are cautioning parents to check their kids' candy stash in order to make sure there aren't any sharp objects in their candy.
More
Stories
comments powered by

Disqus