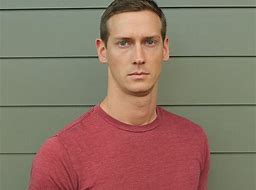 TWD Stuntman John Bernecker
TWD jury verdict is a reminder
of why studios and production
companies need to be over
cautious on set
by Nathan'ette Burdine: January 14, 2020
Tweet
The
jury's verdict in death of The Walking Dead stuntman John Bernecker
is a stark reminder that it's best to be over cautious whenever you are in charge of the life and safety of others. Because at the end of the day, being anything less than over cautious will lead to you having to pay the piper. And folks, let me tell ya' this right now, it doesn't matter if the person who's suing you shares some or most of the blame, you are responsible because you are the captain of the ship.
As the captain of the ship, it's your job to know that one crew member going down can lead to the entire ship going down. Therefore, you do more than what you suppose to do so that you can keep everybody and the ship afloat.
AMC Networks and its production company Stalwart Films
fail to do this during the filming of that fateful scene that ended up being Bernecker's last. And now, they have to pay a higher premium to their insurance company that has to pay out the
$8.6 million to Bernecker's parents
.
Keep in mind, now, that $8.6 million is just the tip of this iceberg. It doesn't include the cost for attorneys and the PR firm that AMC Networks and Stalwart Films had to pay before they even lost the lawsuit.
Plus, there's the emotional cost of having to deal with the fact that a human died while under your care. "There's no winning or losing in this situation, this was a terrible and tragic accident and our sympathies continue to go out to John Bernecker's family and friends," is what
AMC
said.
This whole situation is just bad all around. Nobody wins. Everybody loses financially and emotionally. Everybody ends up going through. John Bernecker's mama and daddy are going through due to the fact that they've lost their child.
The folks over at AMC Networks and Stalwart Films are going through due to the fact that Bernecker died on their set. I know there are those of you who will point to AMC Networks comment, during the trial, about all of this being Bernecker's fault as evidence that the AMC folks are careless human beings.
But, just stop and think for a moment, "Do you think a person who doesn't give a flying hoot about another human being's life would be so adamant about not being the cause of that human being losing his life?"
The folks over at AMC and Stalwart are responding the way they are because they don't like the fact that they have Bernecker's death on their hands. That's not fun! It's not cool! It's bad!
But most importantly, it's a sad situation that would have stood a greater chance of being prevented if AMC Networks and Stalwart Film had been over cautious on set.
More
Stories
comments powered by

Disqus