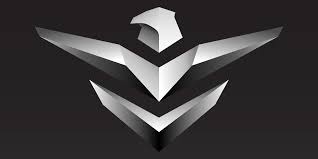 Silver Sparrow Malware
The Silver Sparrow malware has infected
almost 30,000 Macs in 153 countries
by Nathan'ette Burdine: February 22, 2021
Tweet
The
Silver Sparrow malware
is a crafty little devil that has infected 29,139 Macs in 153 countries that include the United States and our friends Canada, Britain, France, and Germany.
The
Silver Sparrow malware
has also infected Apple's M1 chip, and Silver Sparrow uses Amazon Web Services and Akamai to carry out commands.
There are three things making Silver Sparrow one of the craftiest little malware devils. First, the Silver Sparrow malware doesn't behave like the normal thieving malwares that attack a computer system and then haul off with all the information the malwares need to give back to the hackers that created the thieving malwares' codes.
Silver Sparrow
gets into the Macs and just sits there, for a while, which allows it to go undetected by the unsuspected Mac user. The fact that the Silver Sparrow is able to go undetected for long periods of time leads into the second reason why Silver Sparrow has been so good at evading the cyber police.
Unlike the unsophisticated malware that attacks the Mac systems by working as one team under the guise of being a trusted application like Adobe,
Silver Sparrow
comes in as two separate teams, like updates that you need to download, which uses the Mac system against itself by using the Macs' JavaScript API code in order to send out commands.
It is one of the reasons why the Silver Sparrow has gone undetected and been successful at infecting
29,139 Macs in 153 countries
. "Though we haven't observed Silver Sparrow delivering additional malicious payloads yet, its forward-looking M1 chip compatibility, global reach, relatively high infection, and operational maturity suggest Silver Sparrow is a reasonably serious threat, uniquely positioned to deliver a potentially impactful payload at a moment's notice," is what Tony Lambert wrote on the blog of the cybersecurity company
Red Canary
. Mind you, the "moment's notice" hasn't come despite the fact that the Silver Sparrow has infected 29,139 Macs in 153 countries.
And this leads to the final and third reason why Silver Sparrow has been able to outwit the cyber police. Silver Sparrow can leave a system on its own allowing it to go undetected so that it may move on to one system after another which is what it has done. "In addition, the ultimate goal of this malware is a mystery. We have no way of knowing with certainty what payload would be distributed by the malware, if a payload has already been delivered and removed, or if the adversary has a future timeline for distribution. Based on data shared with us by Malwarebytes, the nearly 30,000 affected hosts have not downloaded what would be the next or final payload," is what Red Canary's
Tony Lambert
wrote.
Therefore, nobody has a good plan of attack to stop the Silver Sparrow malware because the Silver Sparrow malware has been smart enough to not reveal its want that will enable the cyber police to draft a plan to stop it.
In order to learn more about the Silver Sparrow malware and how to detect it, head over to
Red Canary blog
.
More
Stories
comments powered by

Disqus