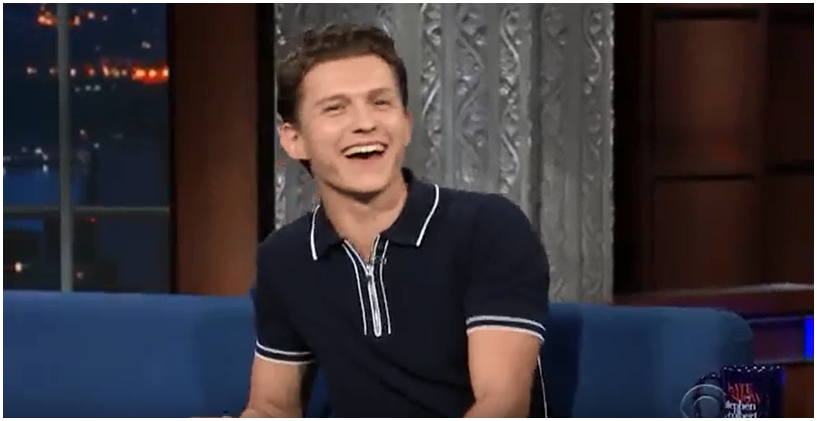 LSSC Screenshot YouTube
Tom Holland-My mom's an amazing lady
by Nathan'ette Burdine: June 25, 2019
Tweet
Spider-Man
star Tom Holland loves his mama. And during an appearance on
The Late Show with Stephen Colbert (#LSSC)
, the young fella let everybody know just how much of "an amazing lady" his mother Nicola Frost is.
"I owe everything to my lovely mom. She did everything for me growing up when I was going for auditions….My mom's an amazing lady," is what the young man told the
#LSSC
crowd about his mother.
Tom Holland says that his mother is his best critic. And despite his fame, she still gives him notes like how to read his lines right and the stretches he needs to do before he starts playing little stunt man.
Nicola Frost did a good job raising the young fella. Not only is Tom Holland a young man who's gainfully employed, but he's also a young man who has a good heart.
He took time out of his also busy day to help ol' Stephen Colbert there out with his special segment, "Rescue Dog Rescue," which, according to Stephen Colbert, has helped 100% of the dogs appearing on
#LSSC
to get adopted.
And there Tom Holland is with one of the puppies, a Dachshund mix, named Peter Barker.
Peter Barker's bark is strong enough to get him adopted.
Go on and take a look at the video of young Tom Holland there chit-chatting it up with Stephen Colbert.
More
Stories
comments powered by

Disqus