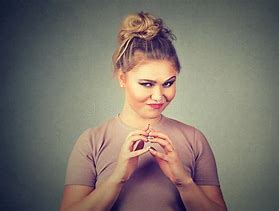 Not my photo
Woman admits to praying for the
polar vortex to come and stop the
mailman from delivering alimony
checks to her ex-husband
by Nathan'ette Burdine: February 8, 2019
Tweet
SATIRE

The polar vortex that spent five days wreaking havoc on the Midwest, setting record temperatures in Minneapolis and Chicago, was not an act of nature but the act of an angry woman.

A feed up woman decided the best way to teach her scoundrel of an ex-husband a lesson about living off of her was to pray to the Greek god of weather, Zeus, for the polar vortex to come and stop the mailman from delivering the alimony check her scoundrel of an ex-husband gets every month.

"He's been using my money to live high off the hog for waaayyy too long! All that scoundrel does is drink high balls all day and hang out on the golf course. I finally decided that his good time on my nickels and dimes must come to an end," is what the woman said.

The woman said she took it upon herself to find a new religion that would get her the results she needed because being a devout Christian for over 30 years has done nothing but bring gutter rat trash like her scoundrel of an ex-husband her way.

"I went to church every day, paid my tides and offerings, and I even convinced the congregation to give the preacher a 1% raise. Yet even with all of that, God kept sending me a particular grade of men who didn't fit my pedigree. That's why I turned to Zeus. I figured he wouldn't mind helping me out since ain't nobody called on him since B.C. time. But I'ma have to let him go because he's kind of clingy," is what the woman told folks.

The woman admitted to having a back-up plan because she knows neither the gods or men are reliable.

"I know people. I have friends down at the courthouse and the U.S. Postal Service. They all told me they'll make sure that check keeps getting lost in the mail," is what she told everybody.

And when asked about the judge who ordered her to pay her ex-husband alimony, she says the Lord called that judge home because he wasn't paying his tides and offerings.


comments powered by

Disqus