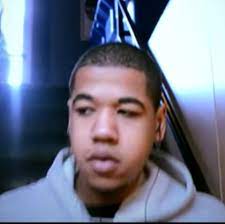 Yannick Bandaogo
Yannick Bandaogo charged with 2nd
degree murder in Lynn Valley Public
Library stabbing spree in North
Vancouver that left one person
dead and six injured
by Nathan'ette Burdine: March 29, 2021
Tweet
For some reason or another,
28-year-old Yannick Bandaogo
decided that he would get up on Saturday and go to a public library not to put knowledge in his head but to put knife wounds deep down into the flesh of his fellow human beings so to the point that he ended up killing one woman and injuring six others.
All of that wrong led to the Canadian law charging
Yannick Bandaogo
with second degree murder. In Canada, a
second degree murder charge
carries a life sentence in prison with the possibility of parole at either the prisoner's 10th year in prison or his 25th year in prison.
Yannick Bandaogo
committed the world's oldest and most deadly of sins at the Lynn Valley Public Library. The
Lynn Valley Public Library
is located in North Vancouver, Canada, in an area the CBC folks describe as "a quiet suburb of the North Shore" where all of that carrying on isn't an everyday thing.
A young fella by the name of
Ethan Pineda
, who was less than 24 hours away from celebrating his 18th birthday, had the unfortunate experience of witnessing the deadly attack while he was busy at work, at the Booster juice, which is right next door to the mall and Lynn Valley Public Library.
There young
Ethan Pineda
was serving up juices at the Booster Juice when all of a sudden, here comes a killer, flashing before Ethan Pineda's then 17-year-old eyeballs, with a "very large…knife" stabbing an elderly, 60 something year old man and another person who was in "an accessible washroom."
Scared out of his wits,
Ethan Pineda
immediately locked up the Booster Juice and called the police. The police came in with the unit and reportedly shot that
Yannick Bandaogo
devil with rubber bullets, rendering him helpless, and then quickly arrested him.
There he is, down there on that gurney, all shot up with rubber bullets.
Just look at him! I bet you he on the left is saying to himself on the right, "Naw brah, You shouldn't've done that!"
Welp, brah done done it. And as to be expected, ain't nobody happy about brah, Yannick Bandaogo, stabbing and killing folks in their quiet little enclave. "How the hell can this happen in North Van? I grew up five-minutes from here," is what
Rylan Harvey
told the CBC folks.
MP Jonathan Wilkinson, who represents North Vancouver, and Canadian Prime Minister Justin Trudeau took to Twitter to express their support for the North Vancouver community.
My heart is in North Vancouver tonight. To everyone affected by this violent incident in Lynn Valley, know that all Canadians are keeping you in our thoughts and wishing a speedy recovery to the injured. https://t.co/8Q32wuOlTk

— Justin Trudeau (@JustinTrudeau) March 28, 2021
Royal Canadian Mounted Police (RCMP) Integrated Homicide Investigation Team Sgt. Frank Jang
told the CBC folks that Yannick Bandaogo, who committed the heinous act of murder, has had several run-ins with the law.
Sgt. Frank Jang, however, didn't go into detail about what run-ins Yannick Bandaogo has had with the law.
And to be honest with you, it really doesn't matter what Yannick Bandaogo's run-ins were with the law because his action of going all Freddy Krueger on folks has gotten him a long, long stay-in with the law.
More
Stories
comments powered by

Disqus